Website design and development
Website design and development company in the United Kingdom, Bangladesh and United State of America.
Vertigo Sourcing is a dynamic and gathered association of representatives with a fantasy to give tailor-made IT game plans under one housetop. We take pride in our aggregate procedure in bringing any idea related to an IT foresee from masterminding through to use and execute.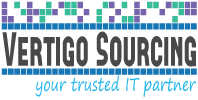 We are centered around giving phenomenal web delineating organizations, IT answers for quite a while in the United Kingdom, the United States of America and Bangladesh. We are making plans to pass on the most extraordinary regard to our clients, helping them win in a persistently changing and testing the business world. Our principal organization values come from understanding that the accomplishment of customers is fixing to our own prosperity.
Our products Domain name Registration,Unlimited hosting spaces, Website Design, Online and Offline SEO, Event Management, Photography, Online Marketing, Affiliate
ALL OUR WEBSITE PACKAGE INCLUDES WEBSITE DESIGN AND DEVELOPMENT:
•Custom designed responsive design (mobile friendly) web site
•Comprehensive training and ongoing technical support
•Easy to use web site system
•Unlimited pages, levels and images
•Web site statistics
•Email addresses
Standard websites do not work well on a smart phone or tablet. They are slow to load, hard to navigate and do not offer a convenient experience "on-the-go." During 2016, over half of all web access will be on mobile devices! Now is the time to get a responsive design (mobile friendly) web site!